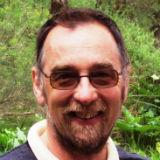 "In January 2008 I completed my bowel cancer screening test for the very first time. Two weeks later I was asked to attend a clinic at Crosshouse Hospital's Endoscopy Unit, where I had a colonoscopy.
Even though I had no symptoms, I was later told that I had bowel cancer.
My first thought was 'there goes my retirement' as I had just secured a date to retire with my employer and was about to visit my family in Australia. At this stage, I decided that I just had to cope with the news and face developments as they arose.
Within a month my wife and I met with the consultant who clearly explained the whole situation. He said the cancer was in the early stages, and that surgery would be the best initial treatment. Things moved very quickly from there and I was soon back at the hospital for an operation to remove about 30 cm of my large bowel. Fortunately, following the surgery, we were told that the cancer had not spread so I didn't need any follow-up treatment.
Nearly seven years on, I keep very well and haven't had any further issues with my health. I know that taking the test saved my life, and that without it my cancer would not have been found as early as it was. My advice to others is not to delay and to take the bowel screening test as soon as it arrives. I know how much I appreciate my renewed health and can now thankfully look to the future again."
Have you influenced a loved one to get checked early? Or did you get checked early and now live a full life? If you'd be willing to support our campaign, we'd love to hear from you – your story could encourage someone else to take action. Contact us here.